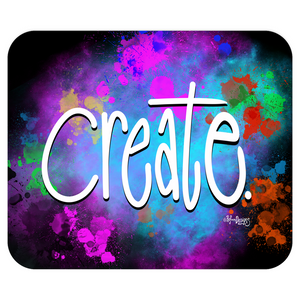 Create - Mousepads
Regular price $11.00 Sale
When I sit down at my desk, I have a choice about how I am going to spend that time.
So much of our energy is often wasted on consuming more information that doesn't leave us feeling better afterwards.
I know at least for me, I feel so much better when I invest my energy in the creative process instead of one of more consumption. That's why I use this as my mousepad - as a constant reminder of how I want to actually be using the time that I have productively.
Original artwork by Ryan J. Rhoades
When you spend a great deal of time in front of a computer every day it's important to give your workstation a touch of comfort and inspiration. Made of high density neoprene with a smooth fabric layer, this mousepad is stain-resistant and easy to clean.